Birthday Party
Taco Catering Los Angeles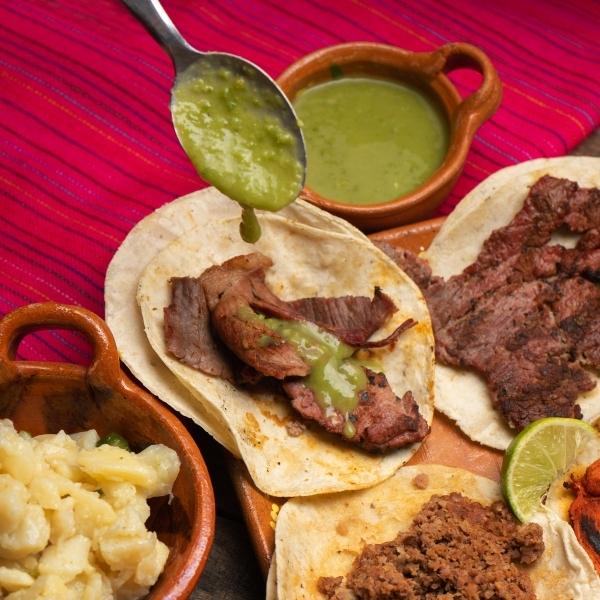 Taco Catering for Birthday Parties in Los Angeles, CA
Feeding a large group delicious tacos, rice, and beans is the perfect solution for your catering needs. Our Taco cart catering service makes it easy to host private events, such as birthday parties.
The food is the most important part of a birthday party. Food selection should be considered carefully and given priority to different choices. Consider the food preferences of all your guests, including vegetarians and vegans. Make sure they are satisfied with the food you prepare. Hire a professional taco catering service to make your event memorable.
It's easy to hire a birthday taco catering company for your party. A Mexican theme party can be organized by offering Mexican food from different stations. Your guests' dietary preferences will also be taken into account.
A great way to entertain friends and family is birthday taco parties. This is a great party idea for both adults and kids!
Los Angeles Best Birthday Taco Catering
The success of your party will depend on the choice you make regarding a caterer. Only top-quality caterers will deliver the results you want. When hiring caterers, you need to be specific.
The food stations are a hit with both children and adults. There are many food options to choose from, so you can make your event memorable for all the family. You can choose the food at each station based on how many people are participating. In case you expect more children you can add quesadillas.
Instead of hiring several catering companies to cater for your party, you can hire one caterer. It will make it easier to prepare the food and reduce stress. A well-informed and experienced taco catering company will exceed your expectations. Catering companies that specialize in tacos can make your event a success.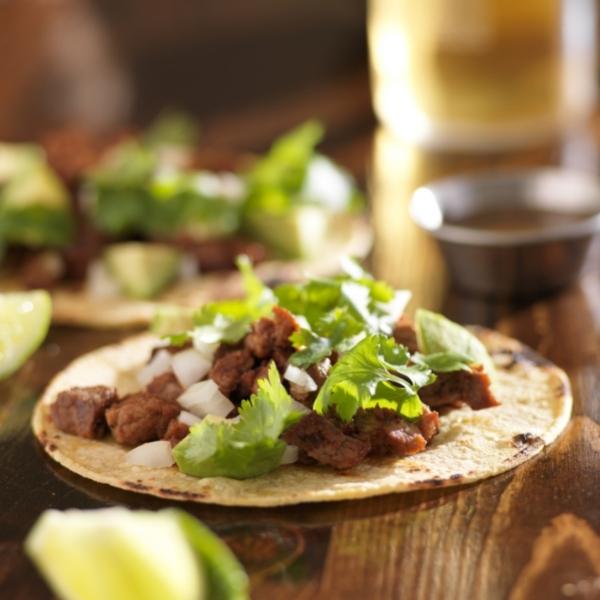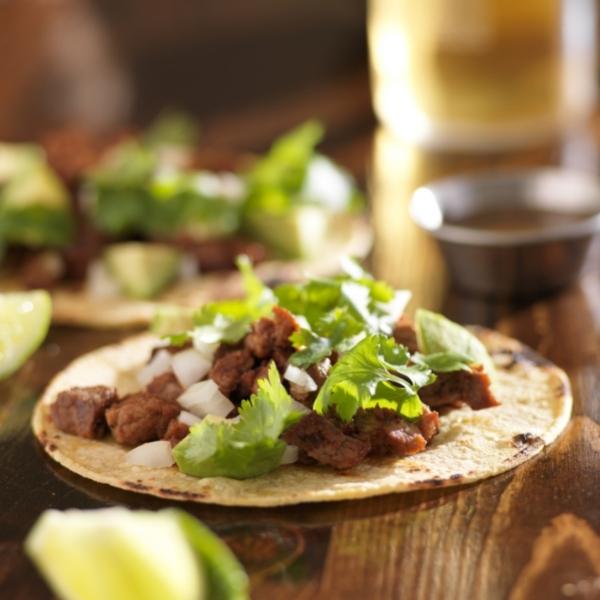 Hire the Right Birthday Party Taco Caterer
Taco Catering Los Angeles is available 24 hours per day, seven days a week. From the moment you place your order to the day that we depart for your event, our goal is to exceed your expectations. Our Mexican cuisine is the best in Los Angeles. We offer delicious Taco Bar catering in the Los Angeles area.
Taco catering is a serious business. Mexican food should be perfectly cooked and textured to be delicious, which requires complete dedication from the staff. They ensure that each taco shell is delicious. Avoid the over-cooked tacos that other caterers may provide. Our taco shells are crispy and light. You'd be surprised at what you can achieve with tortillas. It enhances the taste of meats and other flavors.
Only the finest cuts of meat are used and grilled to perfection. The variety of condiments we offer is too impressive to be called condiments. The condiments that make a taco taste amazing are what elevate it to the next level. You will be delighted by our wide selection of mouthwatering foods. We ensure that you and your guests will have an unforgettable experience. Don't worry about the food at your next party. Let us show you the best way to cater for your next birthday party.
Taco Catering for Parties in Los Angeles
Holiday Party
Taco Catering Los Angeles
I don't know about you, but Hosting Holiday Parties can be stressful. You have to plan for decorations, guest lists, and what food to serve. Even though your list of to-dos could seem as long as Santa's Christmas wish list, you can still make room for the food. Tacos make holiday catering easy and more efficient.
You don't need to spend a lot of time finding the perfect ingredients and then spend hours in the kitchen cooking a large meal. Order holiday tacos made on-site. If you spend all your time cooking, you won't enjoy the event. Instead of cooking all day, you could spend time dressing up or adding finishing touches to your event so that your guests have a great time. Taco catering is a great way to make the most out of your time.
Tacos will be a hit with your guests at any holiday party. Your taco holiday party will create many long-lasting memories. Holiday Party guests like to be active, so tacos allow them to socialize while they eat. Taco Party Catering sets the atmosphere for the evening. Tacos can be fun, and everybody loves them.
Taco catering is perfect for holiday parties because you can always have authentic, fresh tacos served at the event. Everyone loves tacos! Tacos from an experienced taco caterer is always a plus. Get in touch with us to book your next Holiday event!
Super Bowl Party
Taco Catering Los Angeles
We're all looking forward to big games, which means big parties. Do you have plans for a Super Bowl party?
Include tacos into your party plans. Your guests shouldn't get tired of having to eat pizzas and ring sandwiches every time they go to a party.
Mexican food is what you want to have at your Super Bowl celebration.
You can trust Los Angeles best taco caterers! We can provide great food and service for any event.
Taco catering is a healthy alternative to eating greasy burgers, salty chips, and heavy cheese dips. Tacos can be made healthier by adding healthy sauces and greens.
Mexican food can include tomatoes, salad, pico de gallo, onions, and other healthy toppings. Everyone will love your Super Bowl party, even the picky eaters.
We want you to enjoy your event and forget about the food. You can enjoy authentic Mexican food and root for your team while our caterers handle the rest.
You can request an online quote for taco catering. You can also reach us with any questions. To schedule your Super Bowl Party, please fill out our form.
Graduation Party
Taco Catering Los Angeles
Graduations are more than just a significant moment in someone's life. Graduations are also a great excuse to throw a party. There are many Los Angeles catering options for graduation parties. Which means you don't need to cook all day. A graduation taco party can help make your event memorable.
Tacos can be a lot of fun and are very easy to make. Taco party caterers can take care of all the details. Tacos can be fun and informal so guests are able to mix and mingle as they eat. This will make your event much more enjoyable than one at a restaurant.
We can bring Mexican flavor to your graduation party with our tacos. Our team is skilled in keeping guests' food warm and on time. We guarantee the best service and finest food preparations.
Your guests will only receive the best and freshest ingredients. Our food will not disappoint! You and your guests will feel like they've traveled to Mexico with our Mexican food.
It is one of the most important moments in your life. A Mexican-themed Graduation Party is a great way to celebrate with your family and friends.
We can help you create delicious, satisfying taco catering that will please your guests. We will come to your location and set up a complete taco bar. For a free consultation and a price quote, contact us.
Housewarming Party
Taco Catering Los Angeles
Your new home is waiting for you! Owning your first house is the best feeling. You and your family can host a housewarming party to celebrate this milestone! However, it can be stressful to host a party like this. Here are some suggestions to help you select the best housewarming foods for your party.
It doesn't have to be complicated to host a housewarming party. You can have fun instead, show creativity and introduce your neighbor.
Your housewarming party should include food. It's possible to have the party catered so that you don't have all of the hassles. You should make your housewarming dinner reflect you.
Food is an important aspect of a housewarming party. Choose a theme-appropriate menu.
It is important to select healthy and filling foods when planning the menu for your housewarming celebration.
A housewarming should provide an opportunity to make new friends and have fun together. Taco catering companies can cater to your housewarming guests with delicious food.
Taco party catering is available. Contact us today to discuss how we can assist you with your housewarming celebration.

Taco catering has a unique atmosphere that you cannot find with other party caterers.

The quality of our food is excellent. Our food is fresh and cooked right in front of your guests' eyes.

Taco catering is often much more affordable than other caterers.
We hired them for our baby shower and would highly recommend them! The food was awesome, everyone enjoyed it very much!!
Taco Catering Questions & Answers
How far do you travel?
We provide our taco cart catering to Los Angeles and all of Southern California. If you think you might be outside our service area just ask.
Are vegetarian and/or vegan tacos available?
We do offer a vegetarian option of grilled veggies - zucchini, yellow squash, red & green bell pepper, onion, mushroom & garlic. We also provide a vegetarian bean option and rice option. Ask about our other options.
What happens with the leftovers?
All leftovers are yours to keep. We will box everything up for you.
Do you cook on location?
Yes, we cook on location and serve directly from our cart.