Wedding
Taco Catering Los Angeles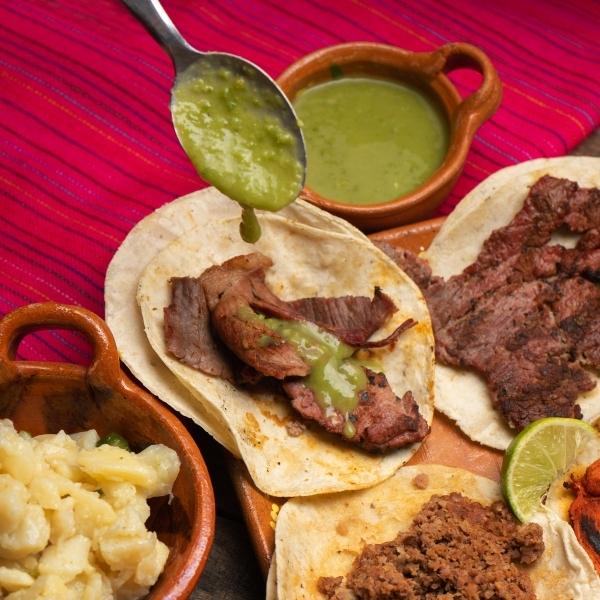 Los Angeles Wedding Taco Catering For Your Dream Wedding
A wedding caterer's job is to make sure that your guests enjoy delicious food and drink on their special day. No matter if you want a formal or buffet dinner, wedding caterers will create memorable meals for your guests.
We are known for our full-service taco catering service, which is a top choice in Los Angeles. Our team is happy to serve you and your guests. Your wedding catering planning has never been so easy.
How do you choose a caterer who will be able to provide delicious food for your wedding? Do you want exquisite food? Unparalleled service? Affordable pricing? These are all possible with our wedding caterer service.
You can choose from a range of menu options that will suit your tastes and preferences, even vegetarians. Our wedding caterers can prepare delicious dishes from fresh salads to tacos. Full-service catering is also an option. We will help set-up, clean up and prepare for your wedding. Allowing you and your guests to have a great day.
Los Angeles Finest Wedding Taco Catering
Your event deserves exceptional quality and personalization. Our personal and from-scratch menus can help you achieve all this. Whatever the event size, you can expect high-quality service. It is our passion to bring you freshness, flavor, and quality.
When you choose to hire Taco Catering Los Angeles, we will take care of all the details. Everything is taken care of, from the initial setup to cleanup. Each step is handled with professionalism and fun. The best Mexican food anywhere. We will delight you with the deliciousness of our Mexican cuisine and how we take care of your every need.
Our wedding party caterers come prepared with everything they need. Our team is here for you! The authentic Mexican flavors will delight you and we'll make your guests feel special and appreciated.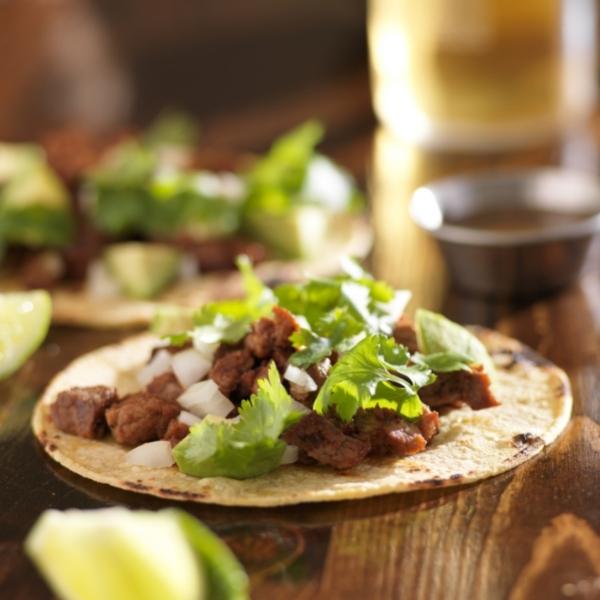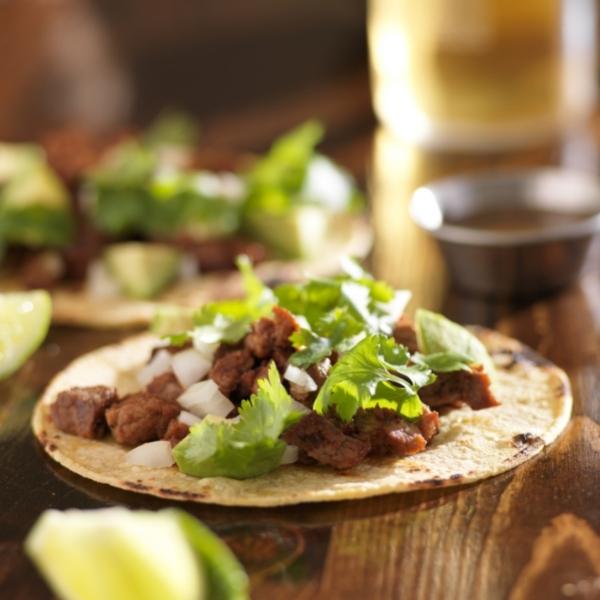 Professional Wedding Taco Catering in Los Angeles, CA
Your wedding is one of the most important events in your life. We would love to be your wedding caterer and meet your culinary needs with our experience and knowledge. Working closely with our clients, we will help plan the catering for your special day. Let us help make it unforgettable. Our top tips make us the most sought-after Los Angeles wedding taco catering company.
It takes just one contact to create an unforgettable occasion. Together, we will create an event that meets or exceeds your expectations.
Pre-Wedding Party Taco Catering in Los Angeles
Engagement Party
Taco Catering Los Angeles
Planning an engagement party can be stressful. This is the right place to get food and services that make your engagement party unforgettable. We are known for our innovative and delicious wedding taco catering.
We can help you plan your event. It's always thrilling to announce your engagement! This is the moment when family and friends celebrate one of their most important decisions. A great way to let everyone know you are "the one" is by throwing an engagement party. We can design a menu that suits your needs, whether it's an afternoon brunch or an intimate dinner party.
An engagement party can be described as the beginning of a marriage and the first step toward the big day. This event is the formal announcement of an engagement and is an intimate gathering of friends and relatives.
Just like any other kind of wedding event planning, it is important to plan well and put in a lot more thought. Planning an engagement party can be made easy by using these tricks and tips.
Mexican influences can make your event stand out. The best option for engagement party catering is us. You will be amazed at the beauty and cleanliness of our carts. For unforgettable memories of your engagement party, don't hesitate to contact us.
Bridal Shower
Taco Catering Los Angeles
Traditional bridal showers were a women-only event where only close friends and family gave gifts for the bride to help her move into her new home. Modern-day bridal showers allow for more people to attend. It doesn't mean that you have to restrict your guests to one gender. The theme of the party is up to you. You don't even have to name the bride as the guest of honor. Make sure that your guests have a great time by serving delicious food at the party.
An occasion to celebrate with family and friends is a bridal shower. It's a great way to tie together the menu with familiar food and drinks. Mexican food will add a special touch to the experience. Guests who travel from far away will experience the best Los Angeles has to offer.
You can have lots of fun at the bridal shower with the things that you love. Because it is a smaller event, there will be fewer guests, so the bridal shower can be more relaxed and allow for all of your favorite items.
You want to ensure that your food is of the highest quality. With our personal, from-scratch menus and professional presentation, all of these things can be accomplished. No matter the size of your event we can provide high-quality service. We are proud of our freshness and flavor.
You can order a taco cart from our catering company to serve delicious and fresh Mexican food at your home or venue. We are committed to delivering the best Mexican food in Los Angeles. Contact us for more details about our Bridal Shower Catering Tacos
Bachelor/Bachelorette Party
Taco Catering Los Angeles
Planning and preparing the food for bachelor or bachelorette parties can seem daunting. With our wide range of catering options, it's easier than ever to choose the right food for your party.
All guests are responsible for paying the bachelor or bachelorette party's expenses when they get to the meal. Consider this a token of appreciation for their friendship and as a gift to them. Keep in mind that you may one day be married so the groom or bride can return the favor.
Your private taco catering crew can prepare tacos at your Los Angeles house, apartment, or weekend rental. Whether you need a small meal or an entire buffet at a bachelorette or bachelorette party we can create a dining experience that suits your needs. Our taco catering services are freshly prepared right on the spot.
All types of events can be catered by our bachelor and bachelorette caterer service. The team will either deliver the food to you or come to you and prepare it.
We can help with all aspects of the bachelorette and bachelor party catering so you don't have to worry.
Rehearsal Dinner
Taco Catering Los Angeles
Are you looking for ideas on how to prepare a rehearsal dinner? A great choice is taco catering! It's the perfect dinner for your wedding!
Pre-party meals are a fantastic way to meet up with loved ones and make connections. You can also have a good time with your friends and enjoy a few glasses of champagne. Even though your budget might be limited, you can make a rehearsal meal as memorable as the wedding reception.
This event is typically the responsibility of the groom's family. However, historically, the expense of marriage has been the bride's family. While there is no standard, each case will be unique. The more traditional aspects of weddings bring out the best in everyone.
The rehearsal dinner hosts VIPs and Grandparents as well as relatives living far from home. A rehearsal/welcome dinner typically serves between 30 and 50 guests.
The food at the rehearsal dinner and your wedding dinner don't necessarily have to be the same. The reception may serve tacos, so consider serving Italian at your rehearsal dinner.
Contact us to discuss the details of catering your rehearsal dinner.

Taco catering has a unique atmosphere that you cannot find with other party caterers.

The quality of our food is excellent. Our food is fresh and cooked right in front of your guests' eyes.

Taco catering is often much more affordable than other caterers.
We hired them for our baby shower and would highly recommend them! The food was awesome, everyone enjoyed it very much!!
Taco Catering Questions & Answers
How far do you travel?
We provide our taco cart catering to Los Angeles and all of Southern California. If you think you might be outside our service area just ask.
Are vegetarian and/or vegan tacos available?
We do offer a vegetarian option of grilled veggies - zucchini, yellow squash, red & green bell pepper, onion, mushroom & garlic. We also provide a vegetarian bean option and rice option. Ask about our other options.
What happens with the leftovers?
All leftovers are yours to keep. We will box everything up for you.
Do you cook on location?
Yes, we cook on location and serve directly from our cart.